ILSA's catalogue includes all the cookware and tools necessary for cooking and baking.
From cast iron to aluminium, from carbon steel and stone to 18/10 stainless steel. The catalogue includes all the cookware and tools necessary for cooking and baking: pots, pans, casseroles, paella pans, saucepans, steak pans, lava stones, GN pans and much more.
In this category you will find everything you need, from the historical and timeless enamelled cast iron Dietella grill pans to the most modern and innovative Active Inox 3-ply pans with the black anti-scratch surface.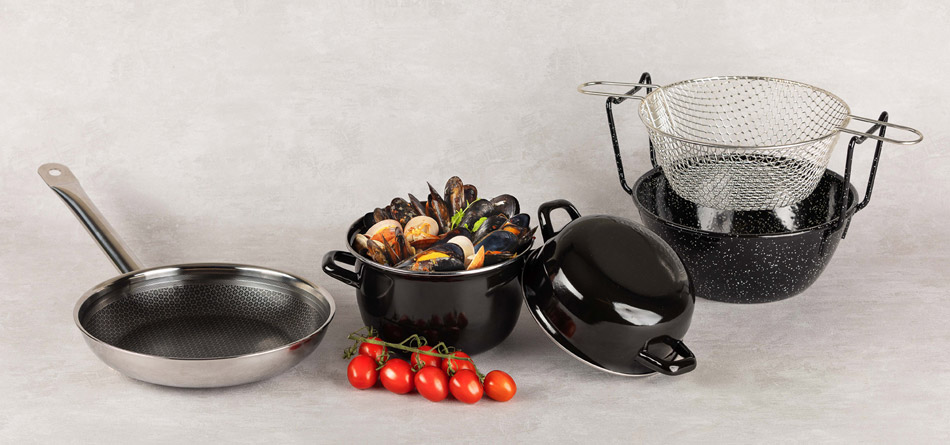 A vast assortment of items designed for both professional and home cooks.
Every stove top needs a specific type of pans.
Every dish needs its own specific cooking tools, made with the best material, shape and technical characteristics that the market can offer.
Understanding this need and building on its experience, Ilsa focuses its efforts on the continuous search for highly professional equipment that will ensure those who work in the kitchen can always count on the high performance and durable products.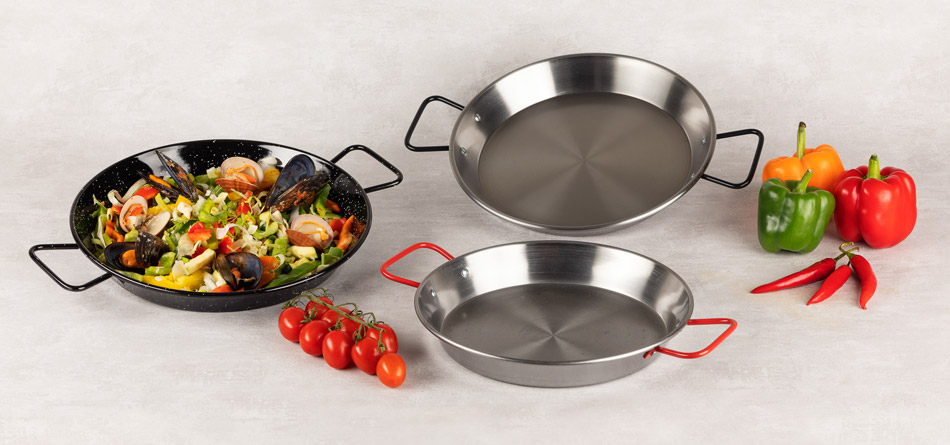 In Ilsa's catalogue you will find professional cooking tools and at the same time you will notice the large space dedicated to the historical line of cast iron steak pans Dietella, Made in Italy for over 50 years. A product present in the homes of millions of Italians, certainly one of our company's best sellers. It continues to evolve over time with its latest special versions for induction, without ever losing the style that has always characterized it.
A wide range of knives and professional kitchen utensils complete Ilsa's assortment, providing chefs and their collaborators with all the tools they need to prepare, cook and finish any dish they decide to offer their customers.