defne
AX Active Inox
A true revolution in the kitchen
An utterly unique line equipped with an anti-scratch cooking surface that is, to say the least, indestructible!

This is a real revolution in the kitchen! The innovative AX Active Inox pans, in fact, combine the sturdiness of steel and the extraordinary versatility of non-stick aluminium pans..

AX Active Inox, with its anti-scratch power, is an exclusive series made with an innovative three-dimensional structure.

Its extraordinary cooking surface makes it extremely resistant and suitable even for the use of metal utensils. All thanks to the combination of the patented three-dimensional Blackcube technology and the PFOA-free non-stick coating.
The distinctive three-dimensional dotted texture forms a strong protective shield to the non-stick coating, maximizing the scratch-resistant effect and protecting the cooking surface making it perfect for intensive professional use. 

AX pans and woks are equipped with professional stainless-steel handles with reinforced welding and are suitable for all types of stoves, they can even be used on induction hobs. They are also suitable for oven use, up to a maximum temperature of 260°C.

Moreover, the pans and woks of the AX Active Inox series are dishwasher safe and extremely easy to clean!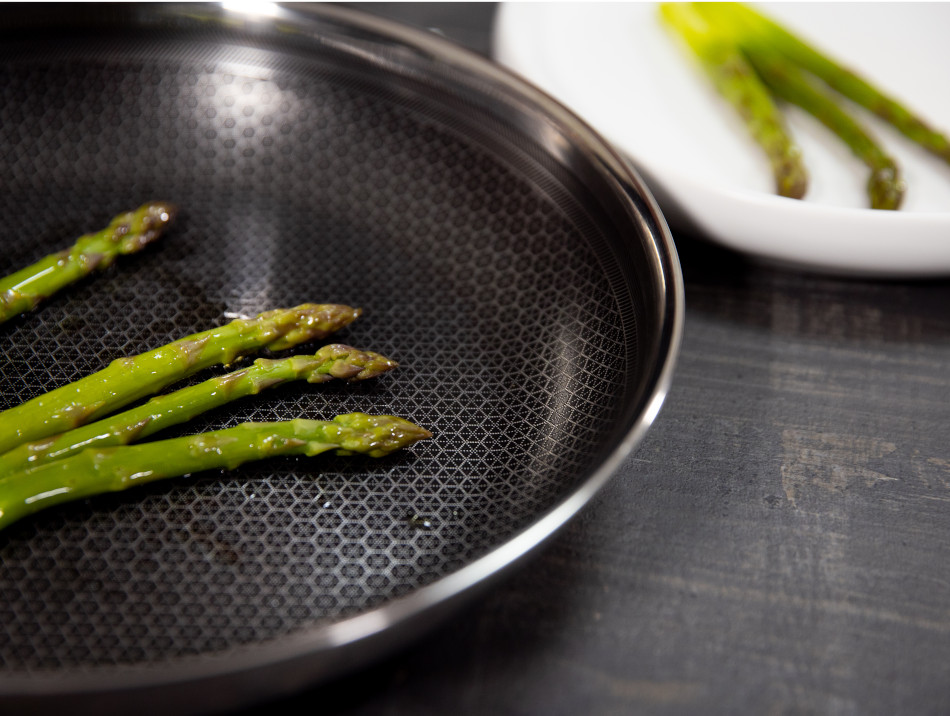 The challenge: AX Active Inox vs ordinary frying pan
The most common steel cooking pans are durable and sturdy, but during cooking the food tends to stick and is subsequently more difficult to clean.

On the other hand, the classic aluminium frying pans, equipped with an anti-stick coating, prevent food from sticking; yet, they can be damaged by the use of metal utensils, so they are less durable and unsuitable for intense professional use. 
What is the solution then? The innovative AX Active Inox pans manage to balance the advantages of steel, such as strength and resistance, with the versatility of non-stick aluminium, which eliminates the probability of any possible inconvenience.

The new AX Active Inox allow for the perfect cooking of any type of food, preserving the natural taste of the ingredients. They are also suitable for the use of any type of utensil (even the metal ones!) because their cooking surface remains intact over time. 

What's more, the unique three-layer structure, i.e. 18/10 stainless steel, aluminium and stainless steel for induction, helps to spread the heat evenly and quickly while saving energy.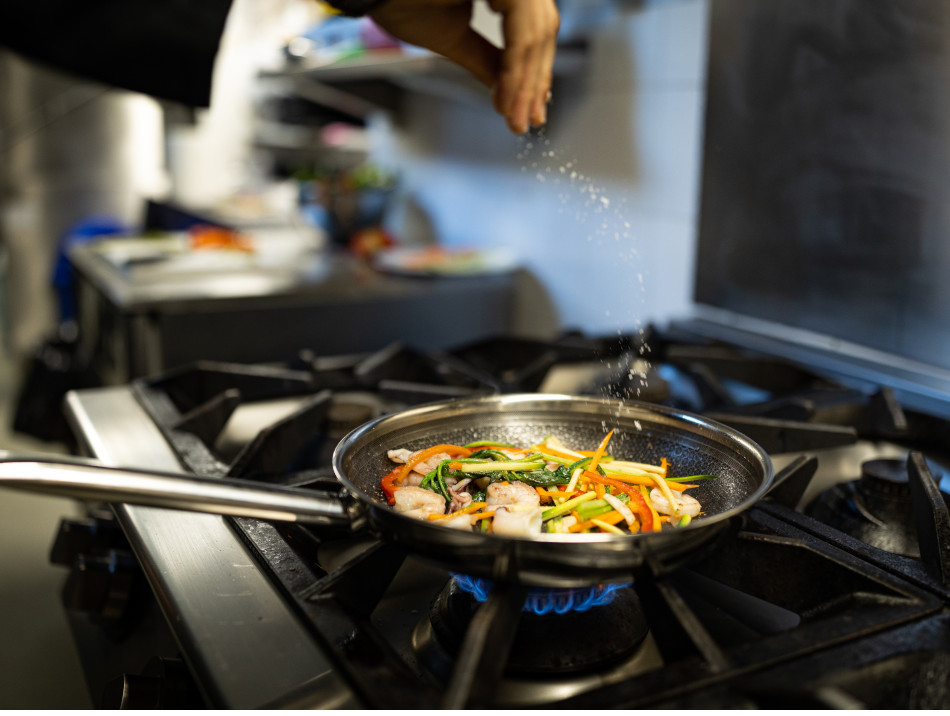 The AX Active Inox line includes:
– PANS available in 6 sizes: Ø 20 cm – 24 cm – 26 cm – 28 cm – 32 cm – 36 cm
– WOK available in 3 sizes: Ø 28 cm – 32 cm- 36 cm


AX Active Inox: Anti-scratch power!